SpaceDrifters 2D
A top down space shooter with Newtonian physics style movement.
Made in the Unity engine with graphics and controls reminiscent of Asteroids with the added benefit of a local co-op and versus mode.
Already playable but currently not finished, single player mode is endless and pits you againts one enemy type for now of which there are more and more as time goes by. Multiplayer gives you more options for local, shared screen gameplay: Co-Op Endless, 1v1 Versus, Hold the Flag, King of the Hill and Race.
Get Space Drifters 2D on Steam
Get Space Drifters 2D on Itch.io
How to / Instructions
---
Space Drifters : Galactic Grand Prix
A physics based top down space racer made in Unity, with a retro feel in it's pixel art and chiptune music.
How to / Instructions
Steam Forums
---
Spitfire vs Messerschmitt 2D
A local multiplayer focused game set during the Battle of Britain.
1-8 players

The players are fighter pilots for the RAF or the Luftwaffe. Each type of plane will behave differently to reflect their real abilites, weaponry but also avaliability and construction time. From time to time, players will have to either attack or defend AI bombers to advance the game faster.
The current version aplha.something-or-other has up to 4 players, using keyboard and xBox controllers. No AI yet, and no Bommber mechanic. For now I've been testing the unbalance between the Spitfire and the Messerschmitt, and I'm considering what will happen for the Hurricaine and the BF110.
Keyboard One Controls:
A = left
D = right
Shift = "action"
F = "start"
Keyboard Two Controls:
J = left
L = right
B = "action"
H = "start"
Controller:
Left Stick = left & right
A (green) = "action"
Start = "start"
General Controls:
alt+F4 = exit
alt+enter = toggle fullscreen
When you boot up the game you'll be greated by a state of the art black screen. Just press "start" to join the game, then use left or right to choose a side, then press "action" to confirm your selection. Use "action" to take off, and shoot.

---
Pixie
IllStudios first release on Google Play, PIXIE is a top-down space shooter designed using pixel art and chip-tune music. Blast your way through tons of enemys in this endless shooter. Featuring a 10 level progressive diffiulty system, 15 enemys, random firing patterns and enemy spawning. Now avalible on Google Play, click the link below to download.

IllStudio's first release for Android on the Google Play Store, currently in BETA, and open to the first 1000 testers.
Get on Google Play
---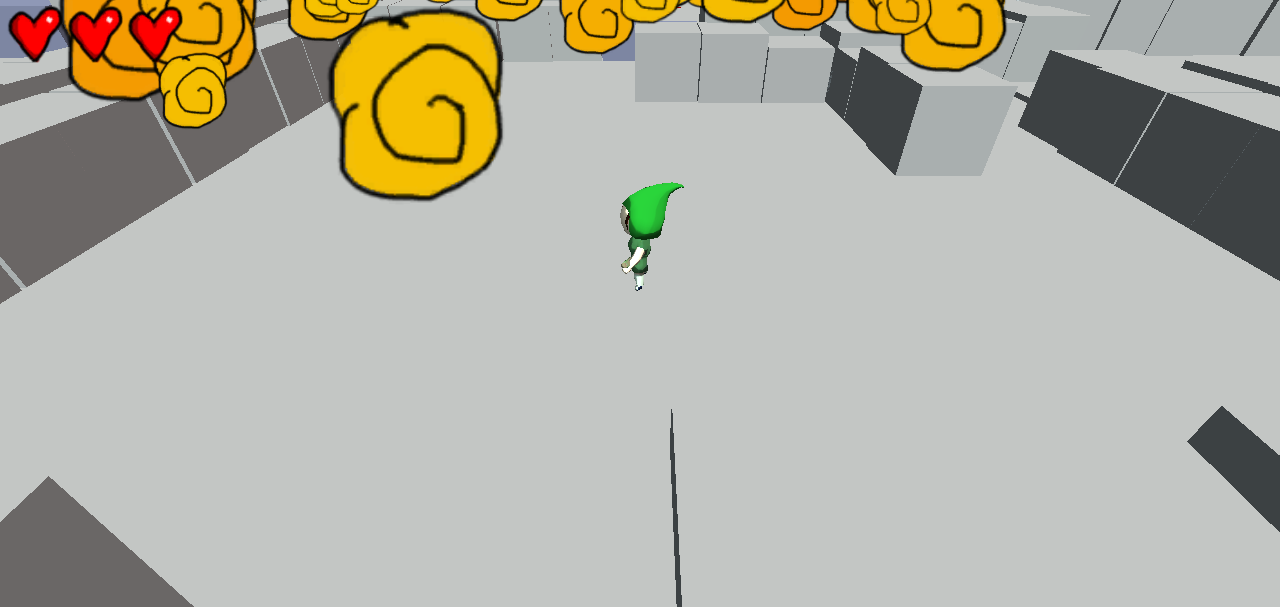 Calligra-Fey
by David Ford
This game was created for the 48-hour Game Maker's Toolkit Jam. The theme was mechanics which do multiple things at once, so in this game your dodge/dash ability is also how you attack. The aim of the game is to find the golden cube in the dungeon.
Controls:
Move - WASD or Left Analog Stick
Dodge/Draw - LMB
I ran out of time to add a quit menu, so use CTRL-Q / CMD-Q or alt-tab out to quit the game.
---
ph0ne
A node.JS DiscordBot with some simple features like launching steam games, rolling dice, answering yes or no questions and more.
It currently runs for my Discord Channel midnightAnimals from my Raspberry Pi.
---
SocketKeyboard
One of my Python Repositories on github.

SocketKeyboard is a simple combination of the Socket and Keyboard plugins for python. It's my solution to: "I want synergy but I have no money".
---
How I Stay Alive Inside
By Matthew

Compilation created during the Stay Alive bundle as a extended goal prize.

Track List:
Last Pilot in the Universe
MvAM
Try Again
Single Song To Orbit
Last Pilot in the Universe (Piano)
Myvcraft
Time To Run
Waves
---
SD2D OST
By Matthew

Original Sound Track for SD2D.


---
Bertha & Jane
Song By Helena Rigby

Track List:
---
FSD Mod Calculation and Comparison Tool
As the title says, this is the FSD Mod Calculator. The ultimate tool for anyone who's upgrading their FSD with an engineer. It features state of the art text input fields, the most beautiful black background ever seen on the Internet, the option to store values, and a standard font. Never has the Internet been so enjoyable.
Simply enter the current stats of your craft (you can look them up in outfitting), then go to see what the Engineer has to offer, and punch their numbers in to the Mod fields.
---
KSP Tac Life Support Piece
Basically.... a bin. (last verified on an old version of KSP)
---